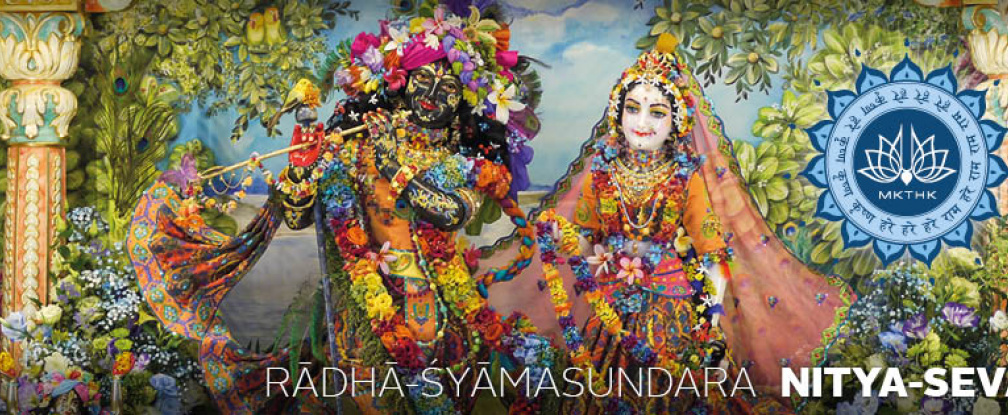 56th issue - Nitya-seva Newsletter
 May 2020.
 Dear Devotees,
The month of May is well known as the time we come together annually to celebrate both Lord Nrsimhadeva's appearance, alongside His Holiness Sivarama Swami's Vyasa Puja. This year, however, was a little different to the rest. Instead of welcoming hundreds of devotees from all over Europe, and indeed the world, we were forced to carry out all the festivities online and in a somewhat limited format. But online participants repeatedly stressed throughout the day how, although undoubtedly missing the opportunity to be in the serene yet jubilant atmosphere of New Vraja Dhama, it was so very wonderful to be able to participate. Indeed, many were surprised at how the spiritual atmosphere and inspiration was conveyed through their screens in such a very palpable way.
Of course, we missed the visiting devotees! Being able to host all the wonderful Vaisnavas from around the world has always been our good fortune, and with only the farm residents physically present, there was a certain feeling of emptiness. We hope for more fortuitous circumstances next year!
But, in line with government recommendations, the gates to New Vraja Dhama re-opened on 1st June, and we are once again ready to receive guests, mainly newcomers, to give them a taste of Krishna consciousness, which has always been one of our goals. Although during the past months, we were happy to venture deeper into the world of self-sufficiency, we very much felt something was missing. Without being able to share firsthand with the world our activities, and the exquisite beauty of Radha-Syama, our efforts felt deficient. Now, as we begin to welcome guests, we feel more complete again. If you are planning on paying us a visit in the coming months, please pay close attention for updates as some restrictions may still apply.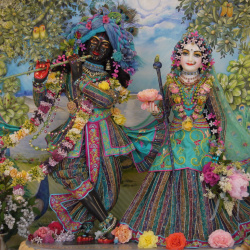 This month's story is rather fitting as it shows the power and glories of devotee association. Having come in contact with Nitai Prana Das' yoga studio, Hajni first came in contact with Krishna consciousness in 2018. Thus, she learnt about bhakti-yoga, the Bhagavad-gita, and Krishna. After a visit to the Budapest Temple in January 2019, she began chanting one round per day. At that point she also started following His Holiness Sivarama Swami's vlogs and desired very much to meet him in person.
Her wish came true at the Croatian camp later in 2019, when she and her husband, Martin, attended a one-week residential where she could hear daily from Sivarama Swami and Gaura Krisna Das, both of whom became her inspirations. The experiences she had at the camp were so enlivening that she decided to take a vow to chant four rounds per day, which quickly increased to sixteen within a matter of months. Then, after a visit to see Radha-Syama, Martin, previously supportive but cautious, also took up the process. Furthermore, in March of this year, much to their delight, the couple had a beautiful baby, Liliana, or Lilarani.
However, due to COVID-19, Martin was out of work and Hajni, being a new mother, was also unable to contribute to the family's income, leading to financial difficulties. Thankfully, Hajni received an inheritance from her father, which eased their situation. But despite things remaining tight, she was adamant that she wanted to give some of her gain to Krishna. After consulting with Mohana Dasa and hearing from him about Nitya-seva, she became extremely inspired and desired to contribute in this way, and immediately began the process. We were all moved by the couple's mood of sacrifice. No doubt the Divine Couple will bless the family.
Jaya Radha-Syama!
On behalf of the Nitya-seva team your servant,
Syamajiu Dasi
5th June 2020, New Vraja Dhama