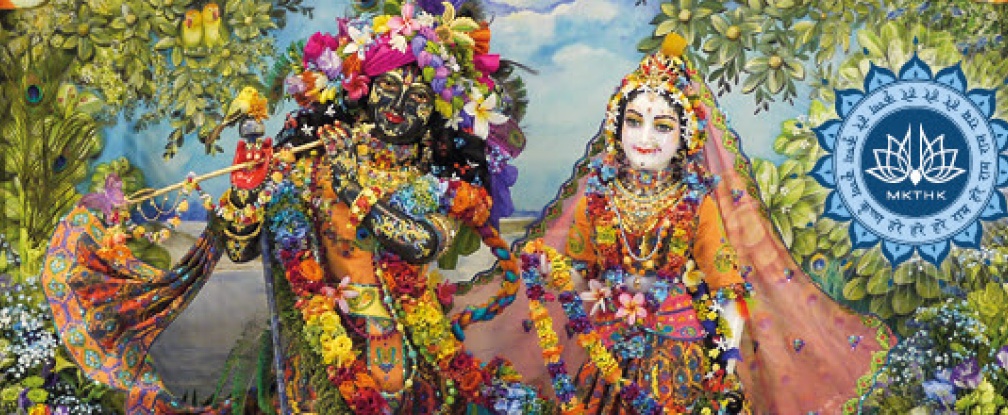 9th issue - Nitya-seva newsletter
June, 2016 - 9th issue
 Summer has arrived in New Vraja-dhama and excitement is in the air as Radha-Syama await  Their guests.  During winter time Govardhana-lal, as the sankirtana commander, sends the local devotees out to approach the conditioned souls, while during the summer time Radha-Syama receive Their guests in Their own home.  How fortunate are those who can get Their darshana!  There are only a few people in Hungary who have not yet heard about Krishna Valley's fame.  Many people have already visited and there are many who desire to get here one day too!  Enchanted by the place – which radiates Radha-Syama's beauty and charm –  they come back in numbers year after year.  Local devotees try their best to make them feel welcome, while working on new ways to bring and attract more and more souls towards the Divine Couple.  By the organizing of various courses, camps and trips, Radha-Syama can bless many more people with Their mercy, giving the opportunity for devotees to offer these souls as flowers at the lotus feet of Radha-Syama on the altar of preaching.
 
In the meantime flowers are blooming in Radha-Syamasundara's gardens.  Plants are full of delicious fruits and vegetables.  In the Deity kitchen devotees only use vegetables grown locally (and those preserved during summer) also with gratefully recieved donations throughout the year too.  During the summer months they make the fruit salads from local fruit, with local flowers decorating the altar and Radha-Syama's gorgeous forms.
Radha-Syama's cows graze happily in their pastures, and the fresh green grasses make their milk rich with flavour.  Part of these pastures are Nitya-seva investments:  53 acres of land around Krishna Valley and in the nearby village Somogyvámos, including 35 acres of woods. These earn 2700 GBP (3200 EUR, 3600 UDS) yearly, which is used directly in the Deities' daily worship.
After the New Vraja-dhama news let us take you to Budapest and give you a report on the Nitya-seva investments made there.
 
 This year we made investments in the third district, around the Budapest Temple.  We built a 93 square metre property, and bought a 49 and a 64 square metre property too.  All of these are already subleted and their monthly return is 1375 GBP (1645 EUR, 1830 USD). 
Two other projects are also in process:  75 square meter and 50 square meter properties have been purchased, and a 107 square metre property is in the process of being built.
 
By reading the Nitya-seva brochure carefully we can see that the present investments give 10% towards the Deities required total income.  In the future we will only invest Nitya-seva donations into real estate, so we will need at least 12 more similar properties to cover the full cost of worship with those earnings.
Jaya Radha-Syama!
10th July, 2016.